We all need motivation to push ourselves towards our goals in life. Lack of motivation to do something is usually the biggest hurdles in our success. Thankfully, we humans, are capable of getting inspired by other people. Whenever we need motivation, the motivational books come for our rescue. These books contain advice, philosophy and views of writers who happen to be the people full of the energy and life. Today we will look at a list of some of the best motivational books in available Hindi language.
1. Vitamin Zindagi
The reason this book comes at number one is that it is really a Hindi motivational book! Most of the other books in the list are translations from other languages, primarily English.
Vitamin Zindagi is the memoir written by Lalit Kumar and published by Hind Yugm-Westland (Eka). This book traces Lalit's journey with polio in a disabled unfriendly Indian society. The book presents a journey from abnormal to extraordinary. This being a true story, you are bound to feel and relate with all those emotions that the writer has gone through. even if you're not an Indian, this book serves as a rich source of information on how persons with disabilities cope with their problems in India. Vitamin Zindagi is one of the best memoir written in Hindi and a great motivational book.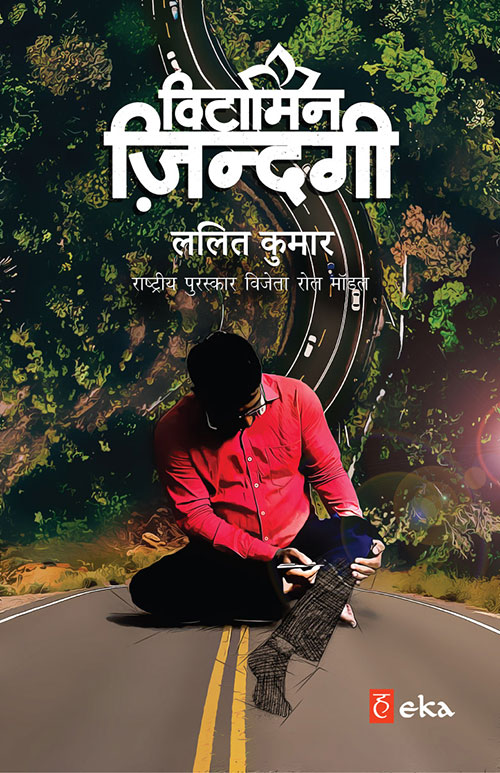 2. The Alchemist
There is no doubt that The Alchemist is one of the most popular book in the world. It follows the story of a boy named Santiago. Book's author, Paulo Coelho, tells us how to achieve our dreams through a captivating tale of this Spanish shepherd boy.
Hindi translation of The Alchemist has been done by Kamleshwar and is published by Wisdom Tree.
Buy Hindi Version of The Alchemist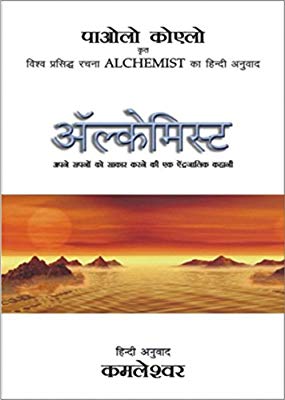 3. Jeet Aapki
This is the Hindi translation of the Indian bestseller You Can Win written by Shiv Khera. The book contains inspirational views and thoughts of the author. His main standpoint is that the achievers don't do extraordinary things — instead they do things in extraordinary fashion. Tone of the content is humorous which makes is easy and interesting to read. This book has been published by Bloomsbury Publishing.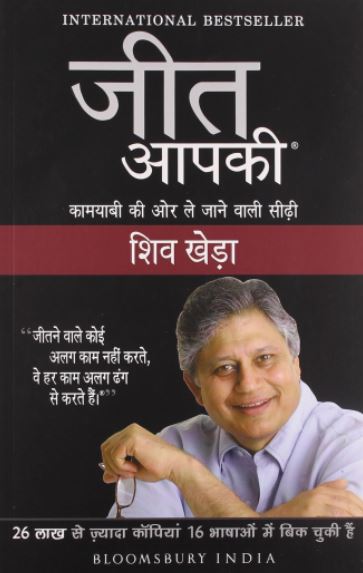 4. Rich Dad, Poor Dad
Well, this is not a motivational book per se. However, it can motivate you to become rich, if that's all you want! Written by Robert T. Kiyosaki, this book is considered to be the best in teaching personal finance management. It is easy to read and understand and that is the secret of its popularity. Even common man can understand some basic financial rules by reading this book.
Buy Hindi Version of Rich Dad, Poor Dad
5. Sanyasi Jisne Apni Sampati Bech Di
This is the Hindi translation of the popular English book The Monk Who Sold His Ferrari. Written by Robin Sharma, the plot of this story revolves around Julian Mantle, a top-notch corporate lawyer who made a lot of money in his career. There comes a point where he has everything that money can buy — but he was not happy. He was not healthy. Julian soon reaches hi break point and he abandons everything and goes out in search of the true life.
Buy Sanyasi Jisne Apni Sampati Bech Di from Amazon
So, these are some of the best Hindi motivational books. We will keep on adding more to this list. You can also suggest the name of a great inspirational book in Hindi. Stay connected!