We all need motivation to push ourselves towards our goals in life. Lack of motivation to do something is usually the biggest hurdles in our success. Thankfully, we humans, are capable of getting inspired by other people. Whenever we need motivation, the motivational books come for our rescue. These books contain advice, philosophy and views of writers who happen to be the people full of the energy and life. Today we will look at a list of some of the best motivational books in available Hindi language.
1. Vitamin Zindagi by Lalit Kumar
The reason this book comes at number one is that it is really a Hindi motivational book! Most of the other books in the list are translations from other languages, primarily English.
Vitamin Zindagi is the memoir written by Lalit Kumar and published by Hind Yugm-Westland (Eka). This book traces Lalit's journey with polio in a disabled unfriendly Indian society. The book presents a journey from abnormal to extraordinary. This being a true story, you are bound to feel and relate with all those emotions that the writer has gone through. even if you're not an Indian, this book serves as a rich source of information on how persons with disabilities cope with their problems in India. Vitamin Zindagi is one of the best memoir written in Hindi and a great motivational book.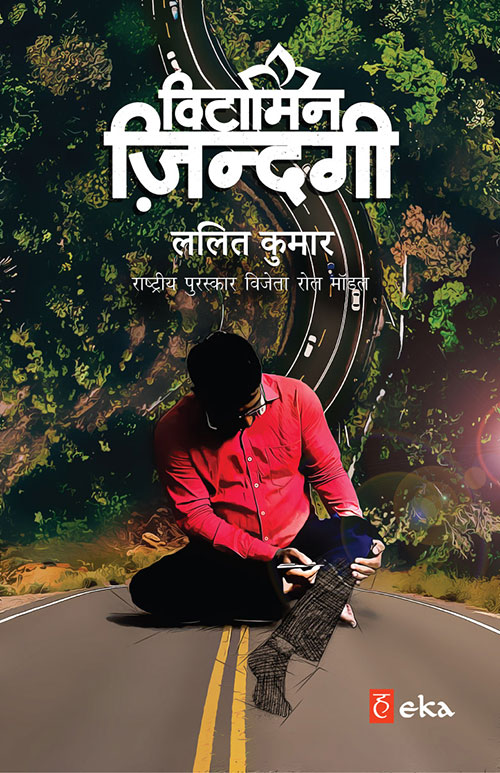 2. Alchemist by Paulo Coelho
There is no doubt that The Alchemist is one of the most popular book in the world. It follows the story of a boy named Santiago. Book's author, Paulo Coelho, tells us how to achieve our dreams through a captivating tale of this Spanish shepherd boy.
Hindi translation of The Alchemist has been done by Kamleshwar and is published by Wisdom Tree.
Buy Hindi Version of The Alchemist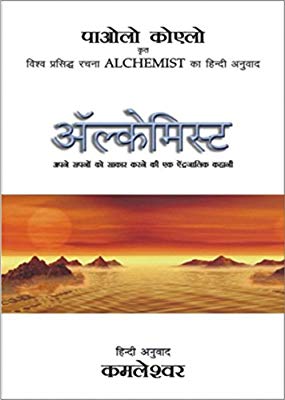 3. Jeet Aapki by Shiv Khera
This is the Hindi translation of the Indian bestseller You Can Win written by Shiv Khera. The book contains inspirational views and thoughts of the author. His main standpoint is that the achievers don't do extraordinary things — instead they do things in extraordinary fashion. Tone of the content is humorous which makes is easy and interesting to read. This book has been published by Bloomsbury Publishing.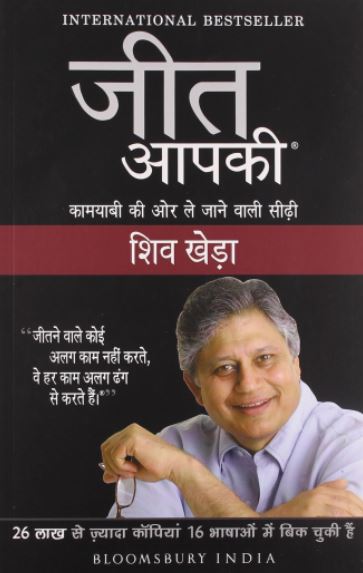 4. Rich Dad, Poor Dad by Robert T. Kiyosaki
Well, this is not a motivational book per se. However, it can motivate you to become rich, if that's all you want! Written by Robert T. Kiyosaki, this book is considered to be the best in teaching personal finance management. It is easy to read and understand and that is the secret of its popularity. Even common man can understand some basic financial rules by reading this book.
Buy Hindi Version of Rich Dad, Poor Dad
5. Sanyasi Jisne Apni Sampati Bech Di by Robin Sharma
This is the Hindi translation of the popular English book The Monk Who Sold His Ferrari. Written by Robin Sharma, the plot of this story revolves around Julian Mantle, a top-notch corporate lawyer who made a lot of money in his career. There comes a point where he has everything that money can buy — but he was not happy. He was not healthy. Julian soon reaches hi break point and he abandons everything and goes out in search of the true life.
Buy Sanyasi Jisne Apni Sampati Bech Di from Amazon
6. Twelfth Fail by Anurag Pathak
This story of Manoj Kumar Sharma who went on to become an IAS, despite once failing his 12th standard examination. This is the story that tells the reader not to give up even if you meet a small failure in your path to your dream. Published by NeoLit Publications, this book has, obviously, been very popular among hundreds of thousands of civil services aspirants in India.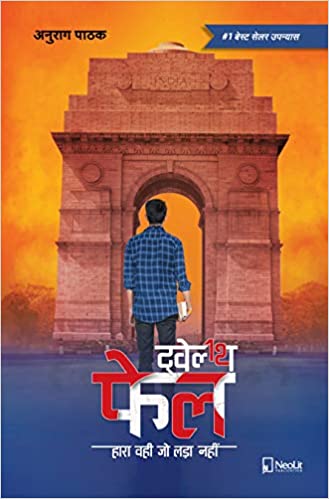 7. Ati Prabhavkari Logon ki 7 Aadtein by Stephen R. Covey
This is the Hindi translation of globally popular book The 7 Habits of Highly Effective People. Stephen Covey presents a holistic, integrated, principle-centered approach for solving personal and professional problems. With penetrating insights and pointed anecdotes, Covey reveals a step-by-step pathway for living with fairness, integrity, service, and human dignity—principles that give us the security to adapt to change and the wisdom and power to take advantage of the opportunities that change creates.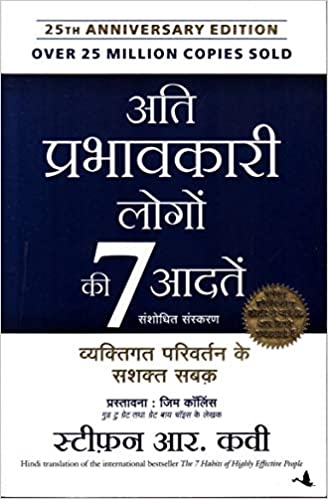 8. Agni Ki Udaan by Dr. APJ Abdul Kalam
Published originally in English as Wings of Fire is autobiography of India's missile-man Dr. APJ Abdul Kalam. This Hindi translation is among the best-selling Hindi motivational books. Dr. Kalam, who went on the become, arguably, the most popular President of India, was an inspiration for millions. In this book Dr. Kalam describes his early life, effort, hardship, fortitude, luck and chance that eventually led him to lead Indian space research, nuclear and missile programs.
Get Agni Ki Udaan by Dr. APJ Abdul Kalam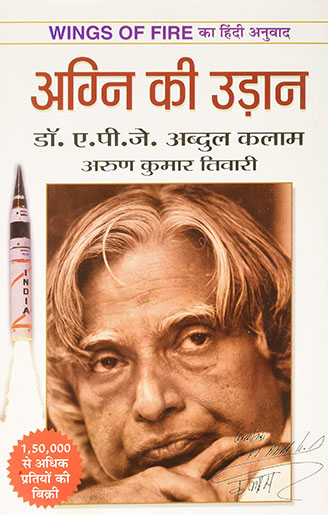 9. Lakshya By Brian Tracy
Original English Title: Goals. Author Brian Tracy has shown some ways to achieve the goals — the things that everybody want to get during their lives. This book not only motivates you to get up but also tells you how to proceed and hit the bull's eye. This book is written from those who really want to achieve something in their lives. This Hindi translation of the book is easy to understand for Hindi-speaking readers.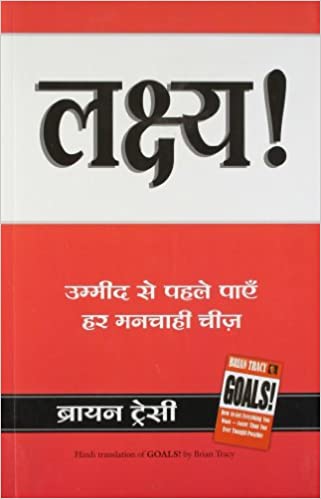 10. Jaisa Tum Sochte Ho By James Allen
Original English Title: As You Think. Instead of self-help, this book focuses on self-empowerment. The author shows how every single person can unlock the greatest fulfillment we can imagine using certain principles which are universal and apply to everyone, regardless of sex, age, race, beliefs, social class, or education.
11. Badi Soch Ka Bada Jaadu By David J. Schwartz
Published originally in English under the title The Magic of Thinking Big, this book reaffirms that one can gain big only if one dreams big.
12. Sankat Safalta Ki Neev Hai By Willie Jolley
Originally published in English as A Setback Is a Setup for a Comeback. In this book, the author Willie Jolley, postulates 'VDAD' formula: Vision, Decision, Action and Desire. The book says that setbacks can be used as platform or launch pads towards success. One should not feel troubled by problems — rather one should learn to see possibilities in problems.
13. Sakaratmak Soch Ki Shakti By Norman Vincent Peale
This is another book that encourages us to keep a positive outlook. Book's author Peale, guides the reader to self-confidence, success and happiness. You should learn about the power of positive thinking and certainly you'll see the change.
14. Zindagi Woh Jo Aap Banaye By Preeti Shenoy
Original English Title: Life is What You Make It. It's the story of a girl who stood her grounds and let her hard work speak during tough times. Eventually, she attains her dreams. This novel, written by Preeti Shenoy, is a very motivational story which the reader can relate with.
15. Rahasya By Rhonda Byrne
Original English Title: The Secret. A lot has been written and said about this famous book Rhonda Byrne. This book emphasize on positive thinking. It says that good things will happen in your life only if you'll keep your thinking positive. In this Hindi translation, you'll discover the universal mantra of the law of attraction.
Best Motivational Books in Hindi
Best Motivational Books in Hindi

| # | Book Title | Author | Comments |
| --- | --- | --- | --- |
| 1 | Vitamin Zindagi | Lalit Kumar | Written originally in Hindi. Story of a Polio survivor who his way to success through hard-work and dedication. |
| 2 | Alchemist (Hindi) | Paulo Coelho | If you desire something whole heartedly, it comes to you! |
| 3 | Jeet Aapki | Shiv Khera | A few mantras of leading a successful life. |
| 4 | Rich Dad, Poor Dad (Hindi) | Robert T. Kiyosaki | Learn how rich people become rich. |
| 5 | Sanyasi Jisne Apni Sampati Bech Di | Robin Sharma | Story of a successful man who eventually realized that materialistic life does not give you inner peace. |
| 6 | Twelfth Fail | Anurag Pathak | Crashing at one step does not mean that you can't win in future. |
| 7 | Ati Prabhavkari Logon Ki 7 Aadtein | Stephen R. Covey | Habits that influence the outcome of your hard-work and the whole life. |
| 8 | Agni Ki Udaan | Dr. APJ Abdul Kalam | Story of India's missile-man. |
| 9 | Lakshya | Brian Tracy | Learn how to reach your goals. |
| 10 | Jaisa Tum Sochte Ho | James Allen | It all depends on how you think. This book can teach you something that can change your life! |
| 11 | Badi Soch Ka Bada Jaadu | David J. Schwartz | If you dream big, you'll achieve big. |
| 12 | Sankat Safalta Ki Neev Hai | Willie Jolley | Setbacks in life can serve as platform for your eventual success. |
| 13 | Sakaratmak Soch Ki Shakti | Norman Vincent Peale | Learn how positive thinking can change your life. |
| 14 | Zindagi Wo Jo Aap Banaye | Preeti Shenoy | Story of a girl who overcomes all the odds and realize her dreams. |
| 15 | Rahasya | Rhonda Byrne | A book that discusses the law of attraction. |
These are some of the best Hindi motivational books. We will keep on adding more to this list. You can also suggest the name of a great inspirational book in Hindi. Stay connected!
Citation
Use the citation below to add this article to your bibliography