India's capital, New Delhi, is a city with population over 15 million. It is also home for world famous hospitals, educational institutions and business hub. Delhi is also a place where thousands of non-government organizations (NGOs) are doing a variety of social work. People often ask me about NGOs where they can donate money or other things for the needy. To help a little bit in this direction, today, I am making a list of Delhi NGOs working for the persons with visual impairment.
NGOs for the Blind People in Delhi
1. National Association for the Blind (NAB)
The NAB is probably the best know NGO working for the cause of helping the blind people. Located in the RK Puram area of Delhi, this organization has been registered as a society.
As the NAB website says, "Since inception its prime objective has been to make visually challenged persons — both children and adults — self-reliant and contributing members of the society. The Organization lays special emphasis on education and skill development."
NAB aims to send each and every visually challenged child into mainstream school.
It highly advocates the concept of integrated education for social fulfillment.
NAB also dreams to embed computer education and assistive technology into the lives of every visually impaired bringing them closer to the world.
The association ardently focuses on qualitative education and skill development.
Address: Sector 5, R.K. Puram, New Delhi, Delhi 110022
Hours: 10:00am to 5:00pm
Phone: 088262 60010
2. Akhil Bhartiya Netrahin Sangh
Akhil Bhartiya Netrahin Sangh was established by Shri G.S. Sardar and M.P.S. Rathore in the year 1960. ABNS got registered in 1962. Shri M.P.S. Rathore, who was also visually impaired, was looking after the institute in the capacity of General Secretary till his death in October 2013. Among the primary objective of ABNS, their website lists the following:
To help the visually handicapped children without distinction of caste, color and creed, to become independent and useful citizens of the country.
To give them training of skilled artisans of the work suitable to their caliber and education to make them useful and independent citizens. Computer Literacy and to promote I.T. i.e. Information Technology accessible for the Visually Impaired persons. In addition to that job oriented handicrafts and arts-such as canning, candle making, Aggarbatti & Dhoop, vocal music, typing and all other purposeful handicrafts etc.
Address: B-3 Block Baba Ramdev Marg Road No 29 Raghubir Nagar, New Delhi, 110027
Phone: +91-11-2544 9519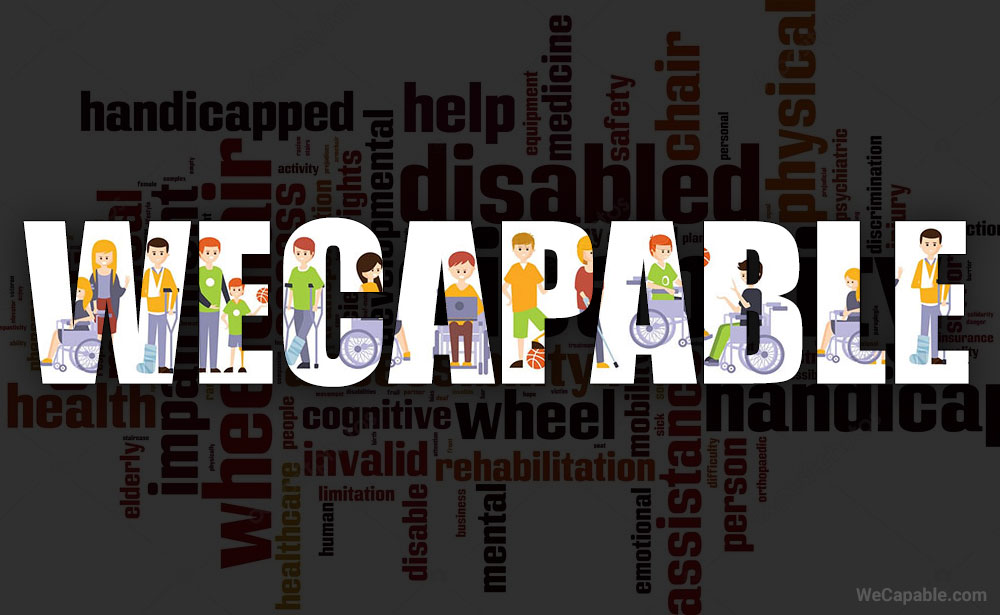 3. The Blind Relief Association
The Blind Relief Association (B.R.A.) focuses on providing education and training to the visually challenged, enabling them to realize their potential and be self reliant.
The B.R.A. is a recipient of "National Award for the Empowerment of Persons with Disabilities – 2012" as the "Best Institution Working for the Cause of Persons with Disabilities". The Award instituted by the Ministry of Social Justice and Empowerment, Government of India was presented by the President of India Shri Pranab Mukherjee at a ceremony held in New Delhi on 17 February 2013.
Address: Lal Bahadur Shastri Marg, Near The Oberoi Hotel, New Delhi, Delhi 110003
Hours: 10:00am to 5:00pm
Phone: +91-11-65650969
4. Blind Welfare Society
Blind Welfare Society is the registered non-government voluntary Organization. It was founded to undertake various projects for the welfare of persons suffering from visual challenges. The organization believes a sightless person cannot contribute to the progress of the Society and attain true social recognition without the education. Since inception it has been working with perseverance for the empowerment Of the visually impaired persons in the field of Rehabilitation, Education, Training and Employment.
There are barriers that shield the visually impaired people from blending in with the general population. Certain limitations in these people's lives Become the sole reason why they aren't able to work in society. The Blind Welfare Society helps in developing the potential of such people so that they may transcend the social barriers that marginalize them and contribute towards the country's development.
Moreover, the differently able ones require suitable accommodations as well, Especially for the women/young girls.
Address: F-5, Nihal Vihar, Near new Police Station, Delhi, New Delhi, Delhi 110041
Phone: 099689 69932
5. Anugraha Drishtidaan
Registered under the Societies Registration Act XXI 1860, Anugraha Drishtidaan is an NGO for blind people working in 23 States of India mostly in rural, Backward and slum areas.
The mission of Anugraha Drishtidaan is to provide quality and affordable services both preventive and curative to public suffering from eye ailments and make sincere efforts to sensitize all concerned to participate and contribute in eliminating avoidable blindness with special care to poor, neglected, women and children.
Activities of Anugraha Drishtidaan since inception

| | |
| --- | --- |
| No. of camps organized | 735 |
| No. of Patients examined | 304,858 |
| No. of Beneficiaries (Spectacles) | 131,354 |
| No. of Beneficiaries (Medicine) | 172,949 |
| No. of Cataract Patients operated | 41980 |
Address: Anugraha Drishitidaan, 37A, 1001 1st Floor, Pratap Nagar, Mayur Vihar, Phase-1, Delhi-110019 (INDIA)
Phone: +91-11-22751327, 43103748
6. The Saksham Trust
The Saksham Trust was established in 2003 under the leadership of Mr. Dipendra Manocha and Ms. Rummi K. Seth, with the sole purpose of empowering persons with blindness. It plays a key role in advocacy and act as a service provider in the field of rehabilitation, education, training and assistive technology. In addition to a school for children with visual impairment and multiple disabilities, it runs a distribution center of assistive aids and appliances for education, mobility and independent living.
Address: Saksham Trust 486, Double Storey, New Rajinder Nagar, New Delhi – 110 060
Phone: +91-11-42411015, 45793601, 26162707
I hope this list of Delhi NGOs for the blind people will help you in connecting with the right organization. Please let me know about other such NGO. Thank you for connecting with WeCapable!