The relationship between disability and overall health is one to consider strongly. People with disabilities are more likely to report poorer overall health and lack of access to healthcare.
While it might be tempting to believe that these poorer health outcomes are associated with disabilities, this is not always the case. Persons with disabilities are likely to face preventable physical and mental health conditions.
However, despite various limitations and challenges accompanying living with a disability, many persons with disabilities have successfully led healthy and full lives. While it might require more deliberate measures, persons with disabilities can manage their conditions effectively and attain excellent health.
Here are some of the steps you can take to live a healthier life with a disability:
Adopting a Healthy Lifestyle
In determining your health and wellness, your lifestyle plays a significant role. Thus, it is only natural that leading a healthier life requires making specific lifestyle changes. Here are some ways you can modify your lifestyle for better overall health:
Engage in more physical activities
Whether you have a disability or not, being physically active is always great for your health. However, it is even more important for persons with disabilities in some ways. For instance, children and adults with disabilities are more likely to be obese and maintain an unhealthy weight. Therefore, engaging in healthy lifestyle practices like physical activities is crucial.
More specifically, aerobic and muscle-strengthening activities can be great for improving heart and lung function. But, of course, given the wide range of disabilities that exist, the activities available to a person with a disability might be limited.
Nevertheless, in most cases, there are a number of personalized exercises that people with disabilities can perform. For instance, someone in a wheelchair can engage in the exercise of wheeling themselves for about 3 hours every week. In addition, such a person can also participate in sports like wheelchair tennis or basketball.
Where necessary, it might be helpful to engage the services of a physical therapist to adapt activities to your specific condition. The primary goal is to find an activity you love and can engage in to avoid prolonged inactivity.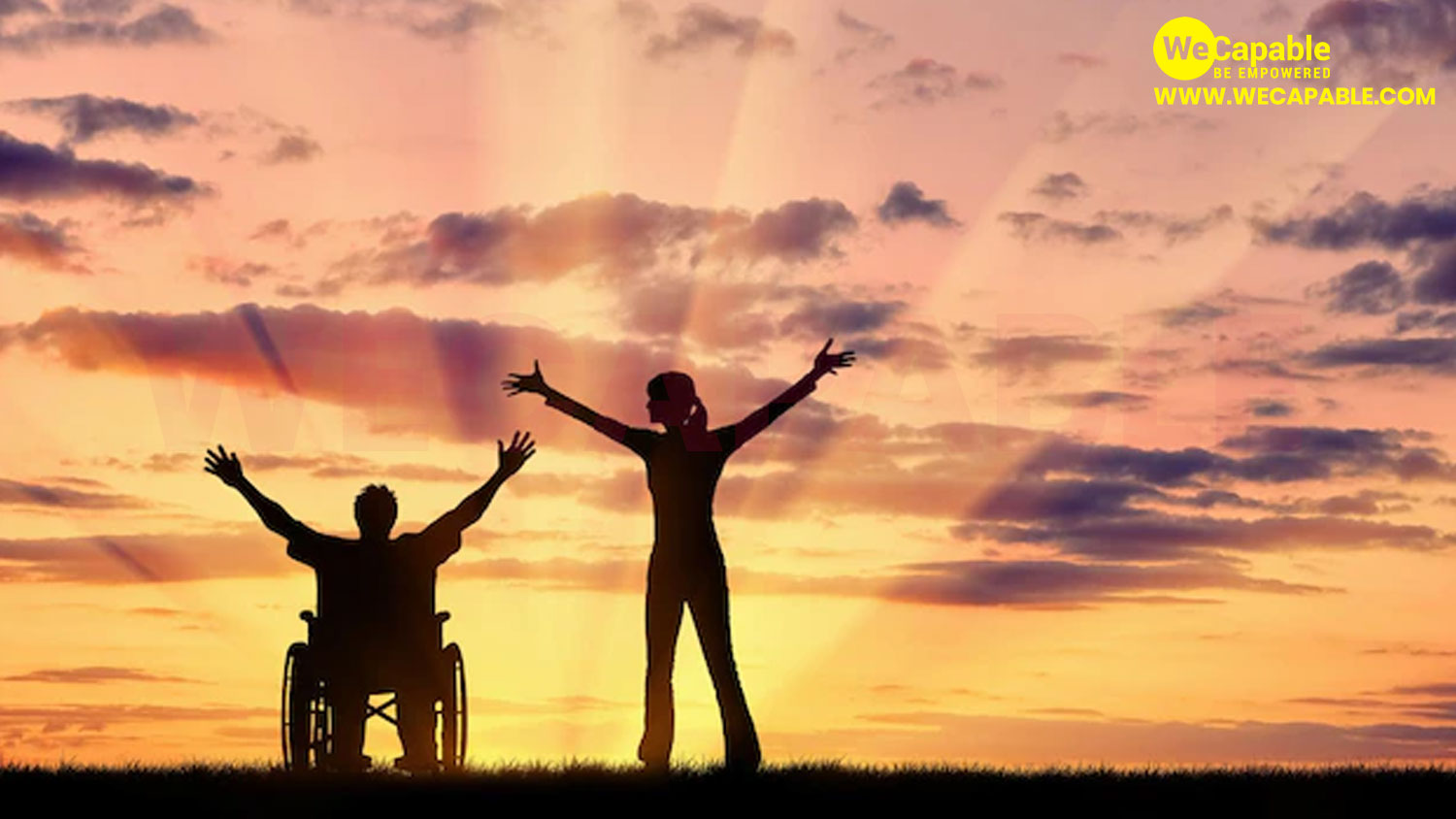 Pay attention to your nutrition
Your diet is an essential factor to consider when trying to stay healthy. According to Mary Frost, a clinical nutrition manager, persons with disabilities may require up to 15% fewer calories than persons without disabilities.
The reasoning is simple. Most persons with disabilities spend less energy than other adults on a regular day. Similarly, these individuals may not engage as much in spontaneous activity.  So maintaining a healthy diet can be somewhat difficult.
Healthy nutrition typically requires planning, even though it's more convenient to get takeout. Avoid over-dependence on processed food. Instead, include more vegetables, fruits, and calcium-rich foods in your diet. You can also consider getting individualized nutrition plans if you're struggling with unhealthy weight.
Avoid harmful habits
One step you can take towards having a healthier lifestyle is simply cutting out all potentially harmful habits. Such habits include smoking, vaping, taking alcohol, and substance abuse. In addition, studies show that smoking tends to be more prevalent among adults who report having a disability compared to those who do not report one.
Such habits among persons with disabilities may contribute significantly toward poorer health outcomes. It is, therefore, essential to cut back on these activities to avoid potentially preventable deterioration of your health.
Accessing Appropriate Healthcare
In addition to having a healthy lifestyle, you might have to interact with healthcare professionals from time to time. Here are some steps you can take to get access to appropriate healthcare:
Get regular medical check-ups
It is always advisable to routinely get medical check-ups to ensure that you are in excellent health. This step is essential as health issues may not always be perceptible to you. Thus, by having regular medical check-ups, your physician has a better chance of detecting any condition you might have, allowing for quick treatment.
It also helps to understand your body so that you can get in touch with your doctor as soon as you feel unwell. Importantly, this is not only with respect to your physical health. Your mental health should also be a priority.
Ensure suitable health insurance coverage
You can explore several options to get health insurance that covers your needs. For one, you can enroll in Medicaid, a federal and state insurance program that provides low-cost Medicaid benefits for people with disabilities. Notably, there is also the option of medicare for disabled under 65.
Nevertheless, if you do not qualify for these insurance plans or require highly specialized care, you can shop for a Marketplace insurance plan. Some Marketplace plans include Health Maintenance Organization (HMO), Exclusive Provider Organization (EPO), Preferred Provider Organization (PPO), and Point of Service (POS).
Importantly, these plans are suitable for different needs and stipulate varying degrees of network restrictions. Thus, learning extensively about each plan is necessary to choose the one most suitable for you.
Final Thoughts
Undoubtedly, living with a disability can be a challenging experience. This does not, however, have to take a significant toll on your health. On the contrary, as shown in this article, persons with disabilities can still lead fully healthy lives.
Citation
Use the citation below to add this article to your bibliography