The practice of yoga can immensely benefit children with special needs in their overall development. But, they are less likely to start or maintain consistency if you don't make the practice attractive to them. Apart from making the practice fun (that you need to do for any child), you need to adapt yoga according to the individual abilities of the children with special needs. Here we are providing some useful tips to help you teach yoga to children with special needs.
Understand the Abilities and Limitations of the Child
Remember that you are going to teach yoga to a child 'with special needs'. You cannot start their training on a pre-decided module. Each child has their own strength and limitation. You need to see, hear, feel and understand their unique challenges before deciding a course of action. Start from where the child is, not from where you like the training to begin or where the society expects the child to be or even where the textbook says they are. Once you start the practice from the comfort level of the child you can gradually bring the child up to your expectation. You need to be creative as well as flexible with a child with special needs.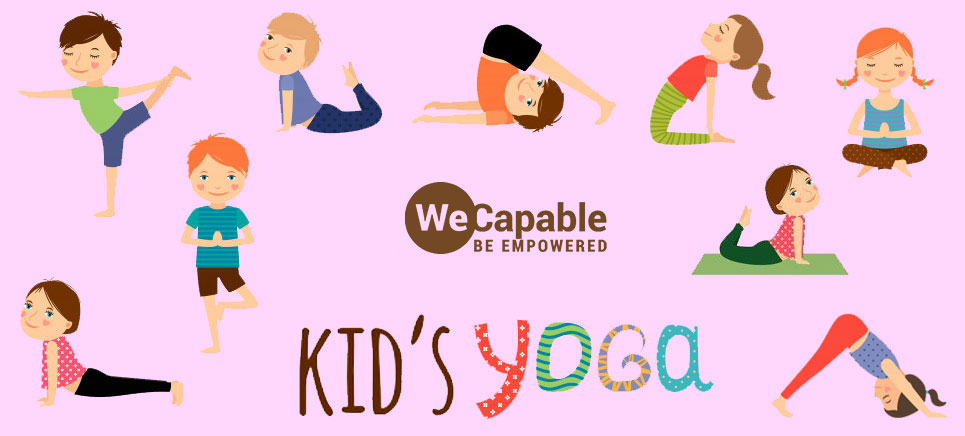 Mold Your Training According to the Child's Need
With children with disabilities, you cannot simply do yoga and expect them to follow you. Each child requires a different teaching style. A blind child, for example, would need you to physically help them make poses and do the required movements. A deaf child will need you to demonstrate the poses for them to copy. A child with mobility issues might need you to opt for chair yoga or sitting poses. A child with some intellectual disability might need you to slow down. You not only need to understand the ability level of children with special needs but also mold your training style according to their needs.
Pay More Attention to Strengths rather than Weaknesses
A child with a disability may have many weaknesses but control your urge to work on the 'issues'. When you are just starting, you need to build the child's interest in yoga and make them confident in their abilities. As stated earlier, you need to start from the comfort level of the child. Praise them for their efforts and little success. Once the child gets involved in the practice well, you can gradually raise the bar and make the child work on their weaknesses as well. All children, including children with special needs, like little challenges and love to be praised for their efforts to tackle the challenge.
Include Fun in Your Yoga Session
Children with special needs, just like any other child, love to have fun. If the yoga session feels boring, children are most likely not to cooperate with you. Don't be merciful or patronizing for a child with a disability… instead be playful and funny as you would be with other children. For making yoga fun you need to be creative. Small things like including a moo sound while making the cow pose can make things fun for children. You can also include some props to make the session fun. Above all, make yoga sessions interactive for making them enjoyable to the children. Don't keep your session monotonously in the 'I teach, you follow' pattern. Ask for feedback. Let the children say what they love and what they don't love about yoga sessions. Try to change your sessions accordingly. You can even let the children choose between option A and option B, like shall we first do the breathing or your favorite asana (pose)? Involving children in decision-making will make them feel more connected to the session.
Citation
Use the citation below to add this article to your bibliography